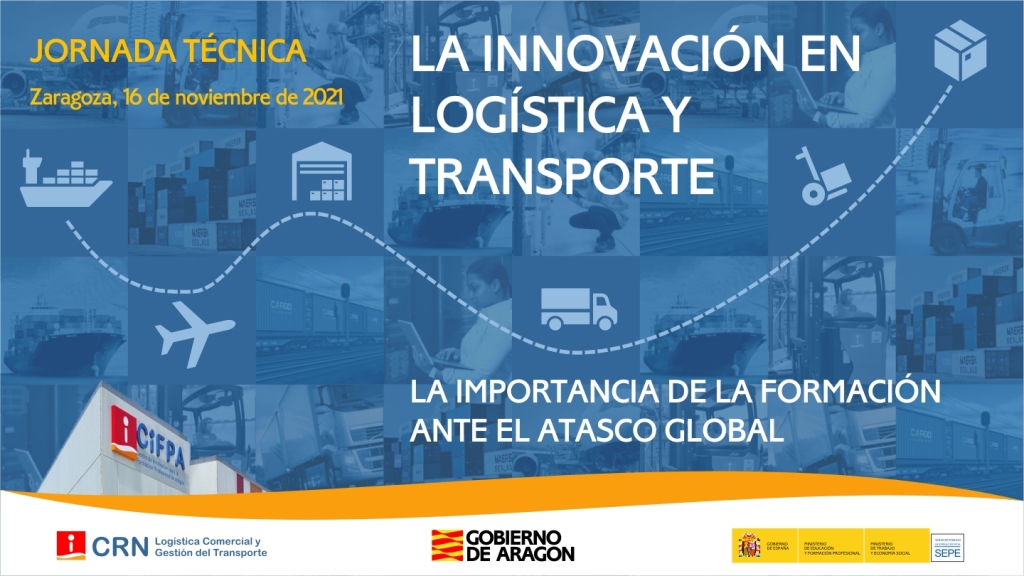 10 Nov

Innovation and training in the face of global gridlock
Technical conference: Innovation in Logistics and Transport. The importance of training in the face of global bottlenecks
16 November (10 a.m. to 1.30 p.m.)
On 16 November, the National Reference Centre for Commercial Logistics and Transport Management is organising a technical conference dedicated to innovation and training in the face of global bottlenecks. The whole world is in the midst of a commercial and industrial crisis due to the monumental backlog of goods accumulated in warehouses and ships. Supply chains are saturated in the face of this situation.
The conference will analyse the current situation and the role of training in logistics and transport to avoid or mitigate realities such as the current one, which is affecting all industrial sectors.
This event, entitled: Innovation in Logistics and Transport. The importance of training in the face of the "global traffic jam", is included in the Work Plan of the National Reference Centre for Commercial Logistics and Transport Management, located at CIFPA.
On this occasion, the main focus of the debate will be on training as an instrument that can alleviate crisis situations such as the one we are currently experiencing with the blockage of supply and transport of products.
After the opening of the conference at 10:00 am, two professors from the University of Moscow, Alexander Zhukov and Vasiliy Demin, will speak on issues related to the digitalisation of the sector and the training of the staff of transport and logistics companies with a view to optimising their operations. On behalf of the University of Zaragoza, Emilio Larrodé, Professor of Transport Engineering at the University of Zaragoza and Director of the Master's Degree in Freight Transport Management, will present the paper "University training in the organisation and control of freight transport operations". Also in reference to specialised teaching, SusanaVal, Director of the Zaragoza Logistics Center (ZLC) will explain what is being done in her centre.
At this meeting, Vocational Training will also have a prominent place and the existing offer in relation to the professional field of logistics and transport will be shown. Luis Carlos Callao, advisor to the Directorate General for Innovation and Vocational Training, will be in charge of this presentation.
The day will continue with a round table dedicated to training in logistics and transport for vulnerable groups. Participants will include the heads of the Sesé Foundation, Patricia Tisner, and the Adecco Foundation, Beatriz Gutiérrez. The round table will be moderated by CRN advisor Carmen Sánchez.
The last two talks of the day will be "Training needs in the logistics and transport sector" by Ángel Gil, manager of ALIA, Logistics Cluster of Aragon and "The Aragonese economy facing the global bottleneck". The latter talk will be given by Ramón Tejedor, managing director of Aragón Exterior.