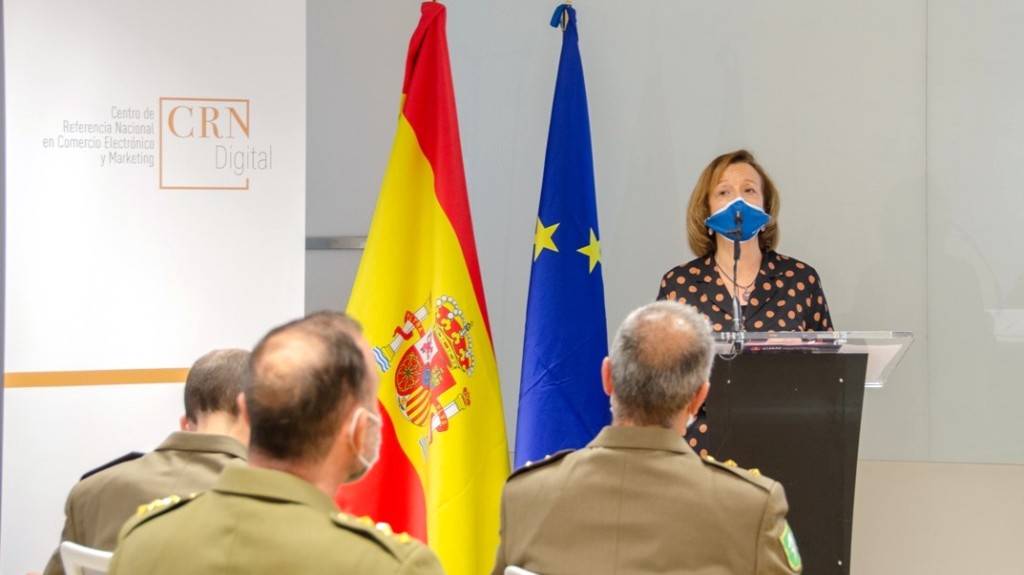 01 Dec

CIFPA at the conference on opportunities in logistics
Opportunities around the logistics and e-commerce sector.
The role of the army as a driver of the logistics industry.
Conference, 29 November, Escuela de Organización Industrial (EOI) - Madrid
The National Reference Centre for Commercial Logistics and Transport Management and the Centre for E-Commerce and Digital Marketing (EOI), in collaboration with the Ministry of Defence and the Ministry of Education and Vocational Training, promoted a conference that explored the opportunities that arise from logistics in digital business environments.
The event took place on Monday 29 November, at the EOI headquarters in Madrid, and was broadcast in streaming through the youtube channel of the CRN E-Commerce and Digital Marketing.
CIFPA/CRN participated with the advisor Carmen Sánchez moderating the first table of the day with a title as interesting as suggestive: Towards excellence in the logistics sector. People are the way. At this table, with the participation of companies such as the Sesé Group, foundations such as Adecco, and the Ministry of Defence itself, through its head of professional opportunities, the value of people in any organisation was highlighted and imaginative and innovative proposals were presented so that this value is not lost, but rather is used and recognised to the maximum by those responsible for talent in organisations.
The event also showcased pioneering projects such as the Army's logistics base in Cordoba, which will bring together all the logistics of 12 bases spread across the country into a single base (see article in Diario de Córdoba). A second round table focused on new opportunities in trade and marketing, derived from logistics and transport development, centred on the proposed Correos marketplace for rural entrepreneurship, and the challenges of digitisation presented by the head of ADIGITAL (the Spanish association of the digital economy).
The closing ceremony was led by the directors of both CRNs, Antonio Carrión and Emilio Cabanes, who stressed the importance of working together and networking to make the most of the opportunities that are opening up in both professional areas.