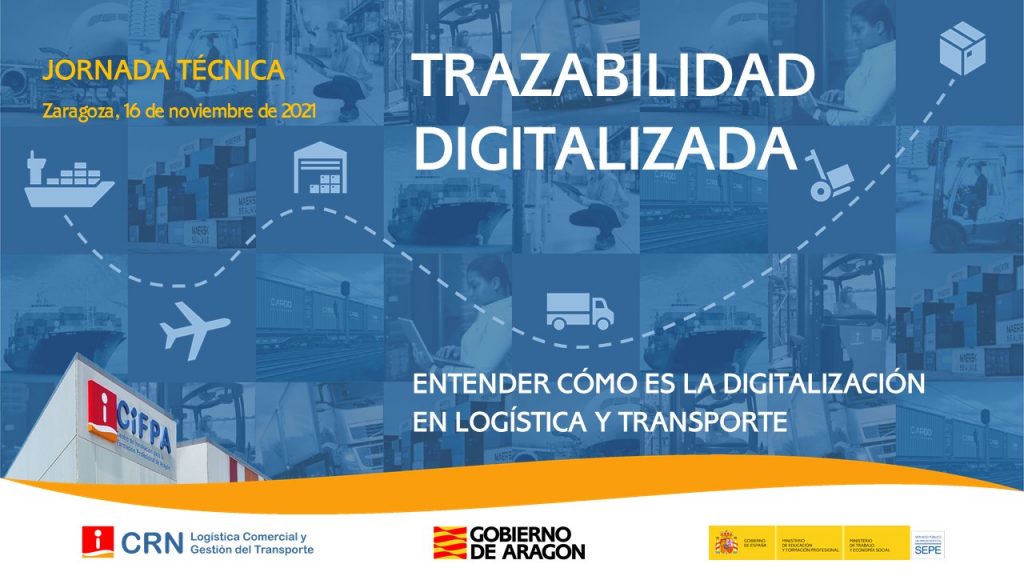 14 Dec

Technical seminar: Digitised traceability
Technical seminar: Digitised traceability. Understanding digitisation in logistics and transport
16 December (10 a.m. to 1 p.m.)
On Thursday 16 December, from the National Reference Centre for Commercial Logistics and Transport Management, a technical conference will be broadcast, the aim of which is to understand how digitalisation is being applied in the logistics and transport sector and which is part of the 2021 Work Plan of the National Reference Centre for Commercial Logistics and Transport Management. To this end, professionals from companies based in the Aragonese Community and which are leaders in the application of technologies in the management of the supply chain will be present.
This event is aimed at Vocational Training teachers and trainers of Employment Training for the professional family of Commerce and Marketing. Based on these talks, teaching material will be created that can be used by trainers in their classes. To receive this material, in digital and analogue format, those interested must register via a form at this conference:
The day will begin with two talks on traceability by José Julián Rueda of the AGORA Group and Diego Martínez of the PRONET Group who, in particular, will talk about traceability in retail.
The programme continues with shorter presentations focusing on technologies that are applied in logistics, transport and, in general, throughout the supply chain. Active experts such as Jesús Soler, David Farled and Miguela Carnicer will talk about: RFID, IoT in logistics, Blockchain, Monitoring in logistics, QR Coding, Transport Process Control, Voice Picking, Multi-device App and, finally, Smart Inventory.
The programme of the conference can be consulted at the following link:
This event will take place in our iNTiVi Space and can be followed on the following website streaming on our Youtube channel.