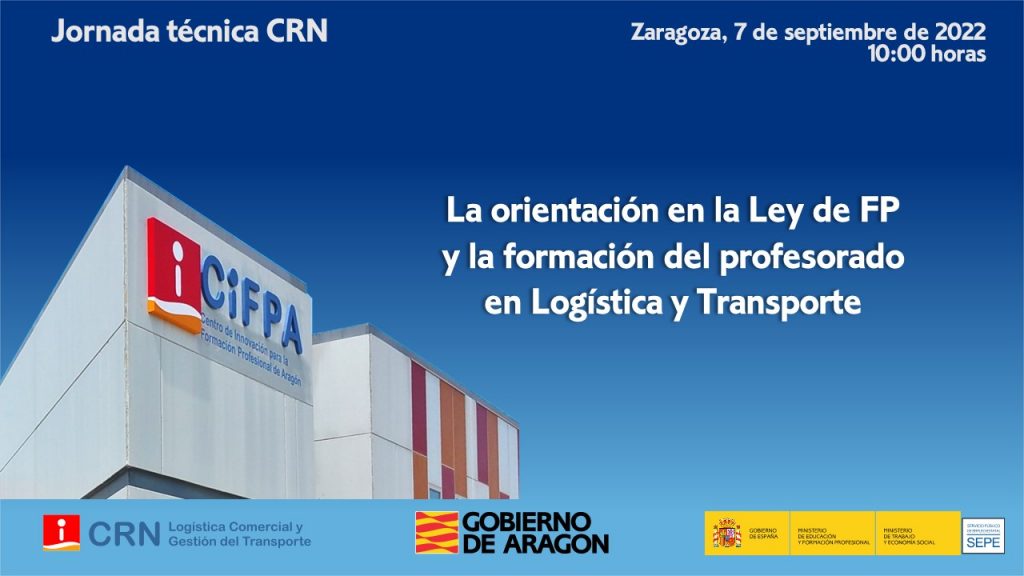 07 Sep

Orientation and training in the new FP (Workshop)

Orientation in the VET Law and teacher training in Logistics and Transportation.

Today, from 10:00 am, the first technical conference aimed at teachers of Logistics and Transport of the Professional family of Commerce and Marketing takes place within the national territory. This conference addresses career guidance and training of VET teachers in the framework of the new VET law.

The day's programme includes the following presentations:
10:00h Welcome. Director CIFPA, Antonio Carrión.
10:05h Presentation. Department of Education, Culture and Sports Government of Aragon. Toni Martínez Ramos
10:15h Vocational guidance in the new Vocational Training Law. Mª Asunción Manzanares, (Ministry of Education and Vocational Training).
11:00h Logistics and Transport: a business vision. Francisco Aranda (UNO).
11:45h Coffee break
12:15h Logistics and Transport: a sociological vision of the sector. Rafael Merino (Autonomous University of Barcelona).
13:00h Professional profiles and labor needs of the sector. Rosa Esteban (Grupo Sesé Logística)
13:45h Lunch break
15:30h Working Tables. Logistics and Transport Teachers in the new VET Law. Coordinated by David Vallejo
16:10h Coffee break.
16:25h SWOT development and action plan in relation to Logistics and Transport VET teachers. Coordinated by David Vallejo
17:15h Business visit Logistics Platform, Plaza. Presented by Isabel Velasco (Aragón Plataforma Logística).
18:45h End of the day at CIFPA.